rabbistudy@tinyc.org | 212-249-5003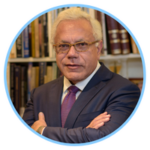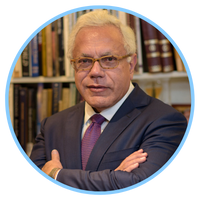 A gifted teacher, caring counselor, and eloquent preacher, Rabbi Gelfand has inspired a renaissance of creative and dynamic Jewish living for his congregant families and yet also open to the wider public as over 300 new families have joined Temple Israel in the last several years. Many people of all backgrounds have been touched by him, especially through his inspiring teaching of Jewish values and tradition, as a spiritual counselor and leader, as well as a rabbi who's door is always open. He arrived at Temple Israel, one of NYC's historic synagogues, in June, 2007 and along with a most talented clergy team and staff, is always on the go. He is profoundly and passionately committed to both teaching Torah in the broadest sense and also helping people strive to "Be Torah" in their daily lives, as individuals and in community. His goals are shaped by helping people share in our "family of families" in becoming a kehilah kedosha, a sacred and inclusive community, sharing our journeys and our dreams.
Having created cutting-edge models for contemporary Jewish life based on pluralism, inclusivity, social justice, spirituality, outreach, and excellence in education for all ages, he is a passionate, engaging rabbi. David also uses his love of k'lal Yisrael and travel with his congregants in having taken over 1,000 people to Israel and also led multiple Jewish heritage trips to Eastern Europe, Cuba, Spain/Morocco, Argentina, Chile and Brazil; all of New York and around the world is his classroom and pulpit.
Previously he was Rabbi of The Jewish Center of the Hamptons where he initiated the highly acclaimed "Hamptons Jewish Summer Institute," a unique, creative forum for Jewish learning, spirituality and culture. Having begun his career at Temple Beth-El in Great Neck, NY, he also served synagogues in New Jersey (Har Sinai) and Ohio (Fairmount Temple). For over a decade, after helping found the Interfaith Alliance, Washington, DC, the largest interfaith organization in the USA, promoting dialogue and civility, he served as a national officer. He also is a member of the National Council of AIPAC (American Israel Public Affairs Committee) and has been active in a number of Zionist & Israeli organizations and institutions.
Rabbi Gelfand has been an outspoken prophetic voice of social conscience, activist and vigilant in the cause of human rights, social justice, interfaith relations, outreach and inclusion and has been so recognized in the communities he has served and internationally by the WUPJ with their "International Award for Outstanding Accomplishments in Pursuit of Justice" of which he is Co-Chair of their national Rabbinic Circle, a member of their International Assembly and a leader of their North American Advisory Board. He currently serves on the Hebrew Union College-Jewish Institute of Religion's Board of Governors, their President's Rabbinic Council.
He and his wife, Kathy, a gifted stylist and jewelry designer, and their four children reside in NYC & East Hampton. Devoted foremost to family, David enjoys travel, cooking, culture and nature.
« Get to know more of our team