2022 Musicians of Lenox Hill Concert
Musicians of Lenox Hill
We are thrilled to be presenting our Annual Chamber Music Concert Series performing works by Jan van Gilse, Salomon Jadassohn, Adolf Schulz-Evler, and John Williams this year. The concerts in April and May will be held at two different locations while the Sanctuary at the Temple is undergoing renovation this spring. On Saturday, April 29, the concert will be held in the New Jersey site at NV Hall located at 400 Sylvan Ave. Suite 100, Englewood Cliffs, NJ 07632 from 7:30-8:30pm. On Tuesday, May 2, the concert will be held in the New York site at Benzaquen Hall in DiMenna Center at 450 West 37 St, New York, NY 10018 from 7:30-8:30 pm. Mark your calendars and join us for an unforgettable evening of chamber music. 
This program commemorates the lives of Dr. Hyman Levy and Jerrold Levy, and their love of music.
In endowing this annual concert in memory of Dr. Hyman and Jerrold Levy, the late Mrs. Muriel Levy sought to promote the outstanding talents of the Musicians of Lenox Hill. Soo-Kyung Park, artistic director and founding member of the Musicians of Lenox Hill, has led the ensemble for more than 2 decades.
Dr. Hyman Levy was a renowned and beloved cardiologist, scientist, and teacher at Mount Sinai Hospitals, and incorporated his kind spirit and hard-working attitude in everything he did. In addition to his gifts in medicine, Dr. Levy had a passion for the arts and was an avid member of the music community as well as a violinist. He often gathered his colleagues to play chamber music at the hospital, and now his collection of selected chamber music has generously been donated to the Musicians of Lenox Hill. His late son, Jerrold Levy, was a flutist and enjoyed playing the instrument throughout his life. Jerrold especially loved spending time at the Hebrew School of Temple Israel as well as in services. Dr. Levy's contributions to his community through medicine, research and music will always be cherished.
Hailed by the New York Concert Review as "exemplary throughout" and "extremely impressive, technically and musically", the Musicians of Lenox Hill ensemble is composed of a unique combination of flute, violin, viola, cello, and piano, which allows the musicians to explore a vast range of classical, romantic and contemporary literature and imaginative programming. This year's musicians– Soo-Kyung Park (flute), Emilie-Anne Gendron and Anna Elashivili (violins), Andy Lin (viola), Gloria Kim (cello), and Yeontaek Oh (piano)– have multifaceted international solo, chamber music, and teaching careers, have won many of the world's most prestigious music competitions, and regularly perform with leading major ensembles. They hold faculty positions at world-renowned institutions and summer festivals, have produced critically acclaimed albums with prominent record labels, and are deeply committed to mentoring the next generation of young artists.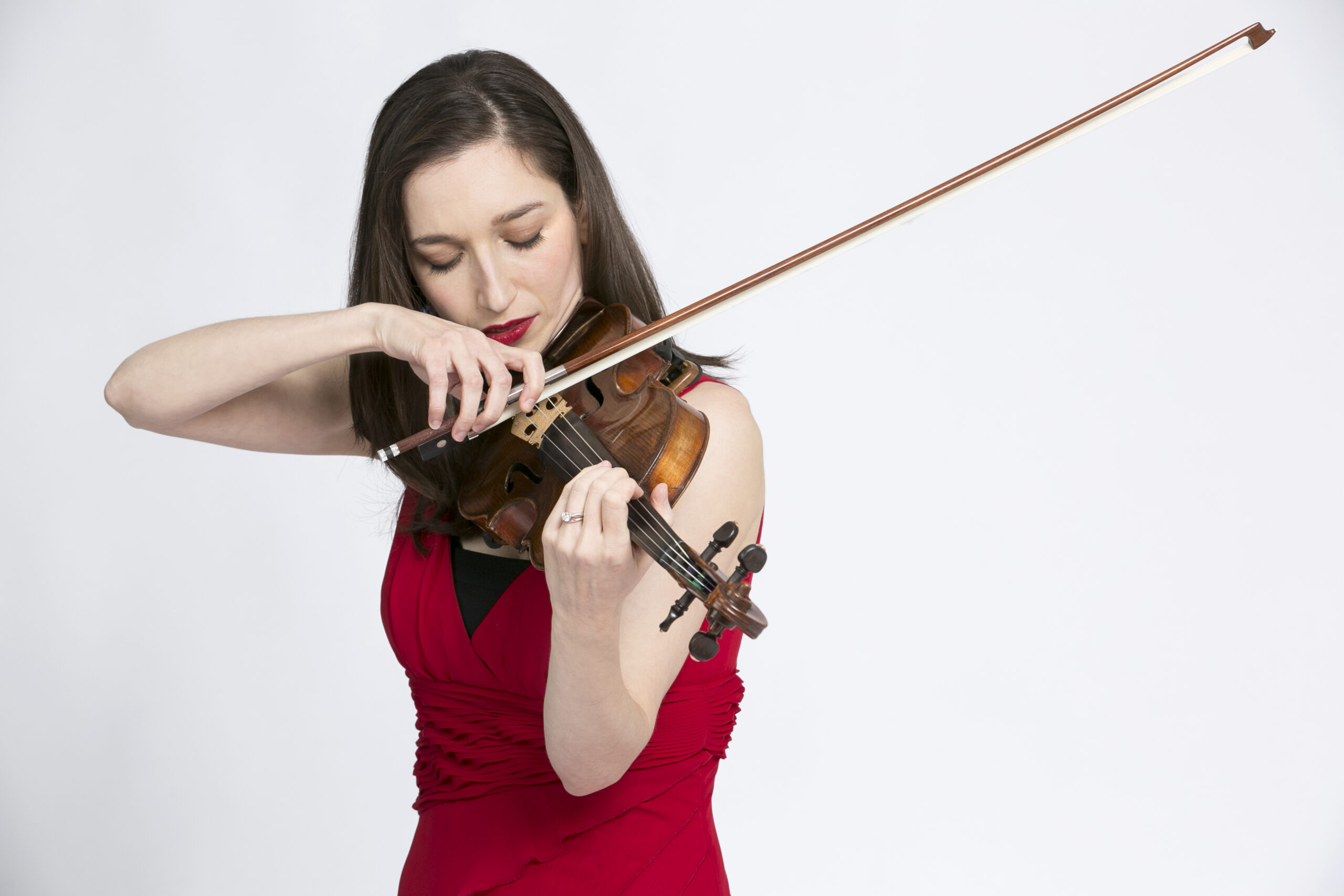 Anna Elashvili
Anna Elashvili, violin (Baltimore), hailed as "riveting" by the New York Times has appeared as a soloist, chamber musician and concertmaster around the world. She has collaborated with renowned artists such as Lynn Harrell, Dawn Upshaw, Daniel Hope and Maxim Vengerov. Anna is a violinist of Decoda, an Affiliate Ensemble of Carnegie Hall. She has also performed with the Orpheus Chamber Orchestra, East Coast Chamber Orchestra, NOVUS NY, and the Mark Morris Dance Orchestra.
For seven years, she served as the first violinist of the Bryant Park Quartet. Anna received her Bachelor's and Master's Degrees from The Juilliard School and completed a 2-year fellowship at Carnegie's program "Ensemble Connect". Her international travels include concerts in England, Mexico, Germany, Canada, Israel, Iceland and Abu Dhabi among others. Ms. Elashvili is currently violin faculty at Vassar College, the Special Music School and Yellow Barn's Young Artist Program. She has attended summer festivals including Yellow Barn, Perlman Music Program, Tanglewood and the Verbier Music Festival, where she served as concertmaster for several European tours.
Ms. Elashvili also has written arrangements for Decoda, the Bryant Park Quartet and other ensembles. She commissioned "Sonatas and Disasters" by Brad Balliett and premiered works by Valerie Coleman (commissioned for Decoda), Du Yun, Christopher Theofanidis, Julian Wachner, Nico Muhly, Richard Wilson and many others. She also enjoys collaborating with dance companies and has worked closely with the Lar Lubovitch and Mark Morris Dance Groups, Wendy Whelan and Dance Heginbotham.
Ms. Elashvili performs on a Sam Zygmuntowicz violin on a generous extended loan.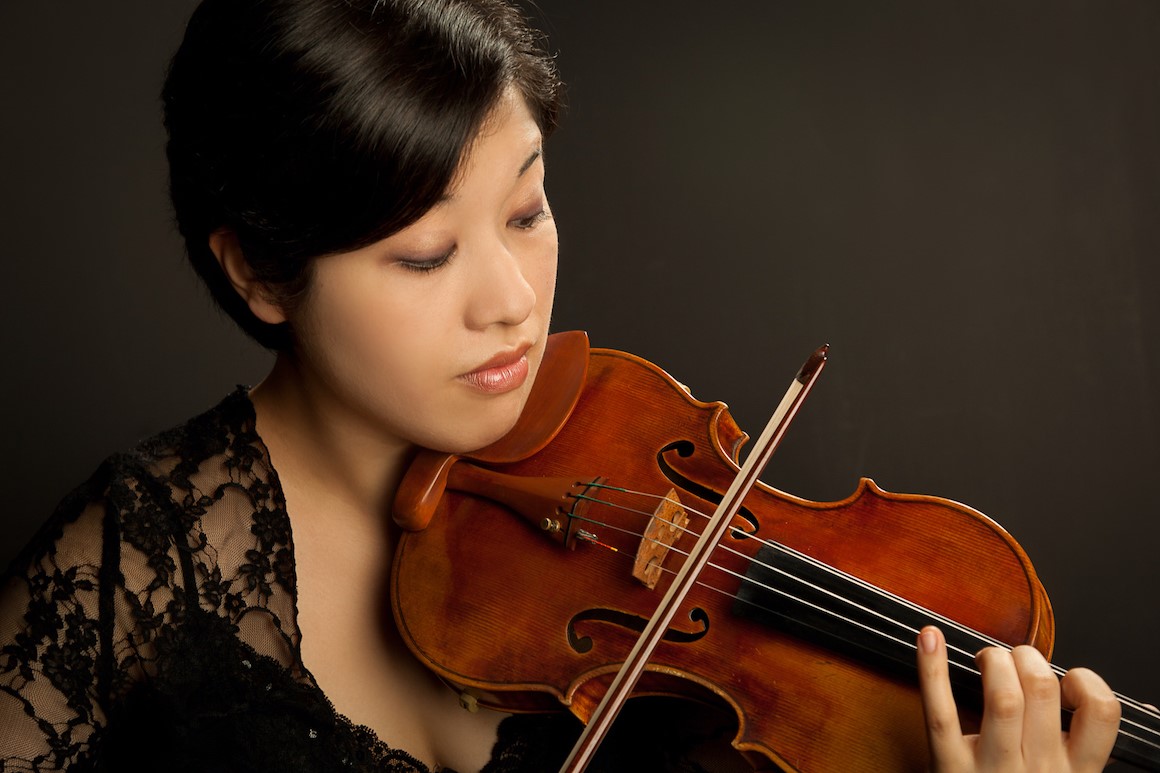 Emilie-Anne Gendron
Lauded by the New York Times as a "brilliant soloist" and by Strad magazine for her "marvellous and lyrical playing," violinist Emilie-Anne Gendron enjoys an active and versatile career based in New York City. A committed chamber musician, she has been on the roster of the Marlboro Music Festival and the touring Musicians from Marlboro since 2011. She is a member of the Momenta Quartet (currently Artists-in-Residence at Binghamton University), whose eclectic vision encompasses contemporary music of all aesthetic backgrounds alongside great music from the recent and distant past. Ms. Gendron also appears frequently with Talea Ensemble, A Far Cry, and has served on numerous occasions as concertmaster of Orpheus, IRIS Orchestra, and Chamber Orchestra of Philadelphia. She is a founding member of Ensemble Échappé, a new-music sinfonietta, as well as the Gamut Bach Ensemble, in residence with the Philadelphia Chamber Music Society. Her extensively varied international appearances have included recitals in Sweden and at the Louvre in Paris; festivals in Russia, Finland, and Jordan; and recently, major venues in China, South Korea, Argentina, Chile, and Colombia.
A dual citizen of the U.S. and Canada, Ms. Gendron was trained at the Juilliard School where her teachers were Won Bin Yim, Dorothy DeLay, David Chan, Hyo Kang, and Axel Strauss. She holds the distinction of being the first person in Juilliard's history to be accepted simultaneously to its two most selective courses of study, the Doctor of Musical Arts and the Artist Diploma. She holds a B.A. in Classics from Columbia University (magna cum laude and with Phi Beta Kappa honors), and a Master of Music degree and the coveted Artist Diploma from Juilliard. For more information, please visit www.emilieannegendron.com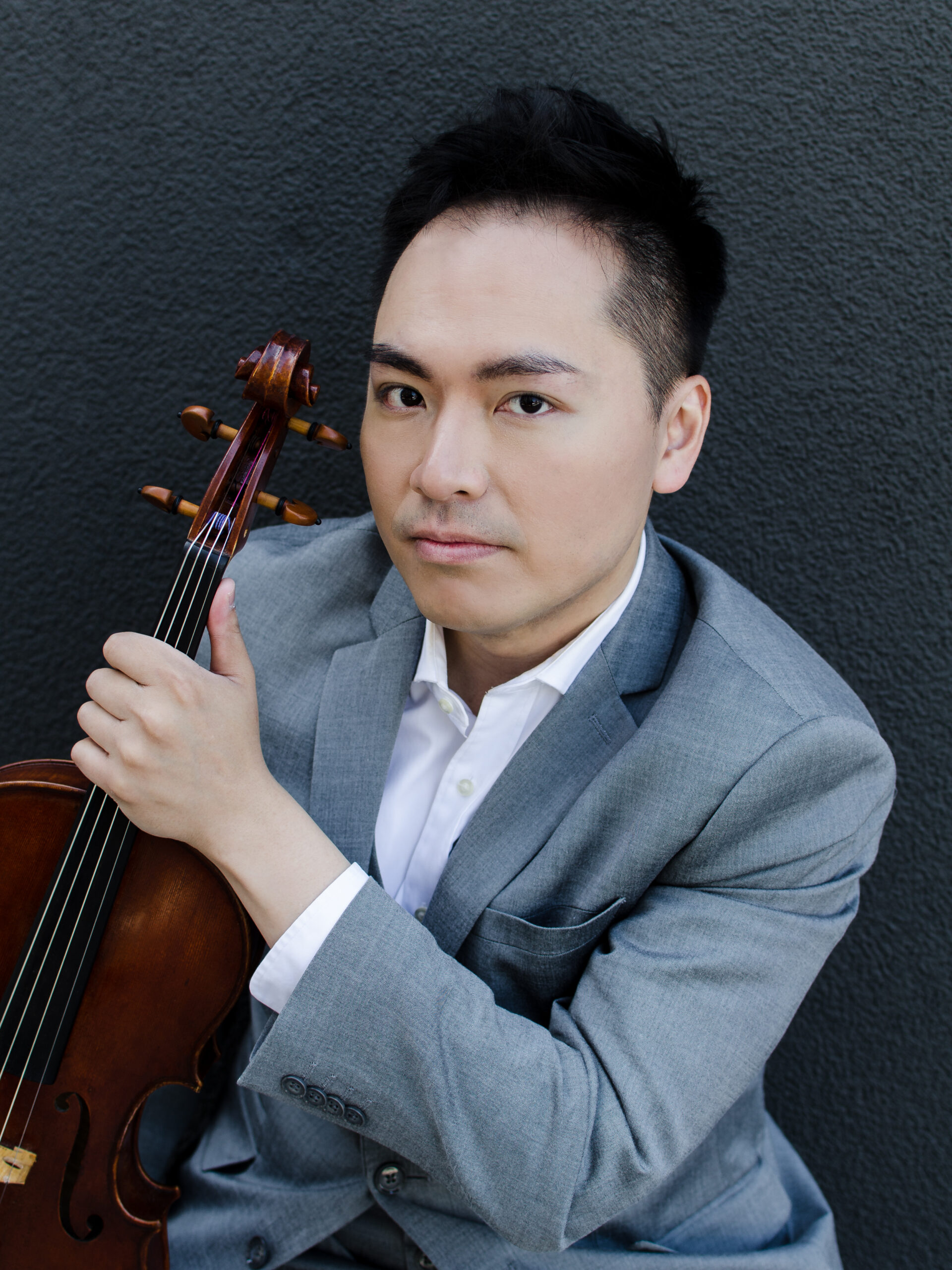 Andy Lin

Taiwanese born violist and erhuist (Chinese violin), Wei-Yang Andy Lin, is recognized as one of the most promising and the only active performers who specialized in both western and eastern instruments.  Praised by The Strad "The great Molto adagio…..elicited some of the night's most sensitive work, especially from Wei-Yang Andy Lin on viola." and New York Times "Taiwanese-born violist Wei-Yang Andy Lin..…is also a virtuoso on the erhu, and he gave a brilliant performance."
Andy is the artistic director and co-founder of the New Asia Chamber Music Society and holds his bachelor's and master's degrees from The Juilliard School and his Doctor's degree in Musical Arts from SUNY Stony Brook.  He has won numerous competitions including Taiwan National Viola Competition and First Prize in the 2008 Juilliard Viola Concerto Competition. He has also appeared as a viola and/or erhu soloist with orchestras such as the Busan Metropolitan Traditional Music Orchestra, Chamber Orchestra of Philadelphia, Grant Park Symphony Orchestra, Incheon Philharmonic, the Juilliard Orchestra, Milwaukee Symphony, New York Classical Players, Orford Academy Orchestra, Solisti Ensemble and Yonkers Philharmonic Orchestra.
Andy is a founding member of the Amphion String Quartet and a member of the Musicians of Lenox Hill and serves as principal violist of the New York Classical Players and the Solisti Ensemble. He has been invited to perform chamber music with Itzhak Perlman. He has also been invited by the Metropolitan Museum to give recitals at their Gallery Concert Series and Patrons Lounge Concert, as well as a recital at the Caramoor Center for the Music and the Arts. (www.andylinviola.com)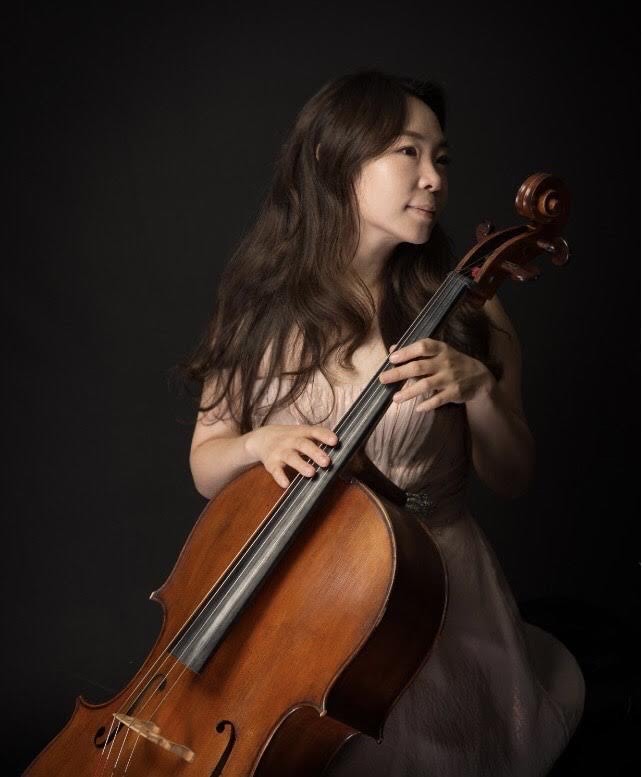 Gloria Kim
 Cellist Gloria Kim has appeared as both a soloist and a chamber musician in the US and abroad, debuting as a soloist in NY with the Summit Music Festival Orchestra as a competition winner. She has performed extensively in renowned concert venues in US, Europe, China, and Korea as a soloist, a chamber musician, and an orchestral with such as notably under Music Director Andre Previn. Gloria has performed at the UN, and US Capitol, and performed for President Bill Clinton. She also performed at NBC Saturday Night television show in NY and participated in Sing for Hope Organization Concert Series during the Pandemic.
She has been invited as a faculty, concert artist and for master classes from the music festivals such as the Pan Music Festival at the Seoul National University as a Pan piano trio member, Sarasota Music Festival, the Verbier music festival, 4String Music Festival, Triumph Music Festival, and Summit Music Festival.
She recently recorded her first album, "An Evening of Sentimental Classic" which will be released in April 2023 in Korea sponsored by Huks Music.
She studied at the Curtis Institute of Music and Manhattan School of Music on a full scholarship, where she had the privilege to study under Peter Wiley, David Soyer, Joseph Silverstein, Gary Graffman, Felix Galimir, and Guarneri Quartet. Kim is a founding member of the BeneSori Quartet and is currently on the faculty at the County College of Morris and the Summit Music Festival.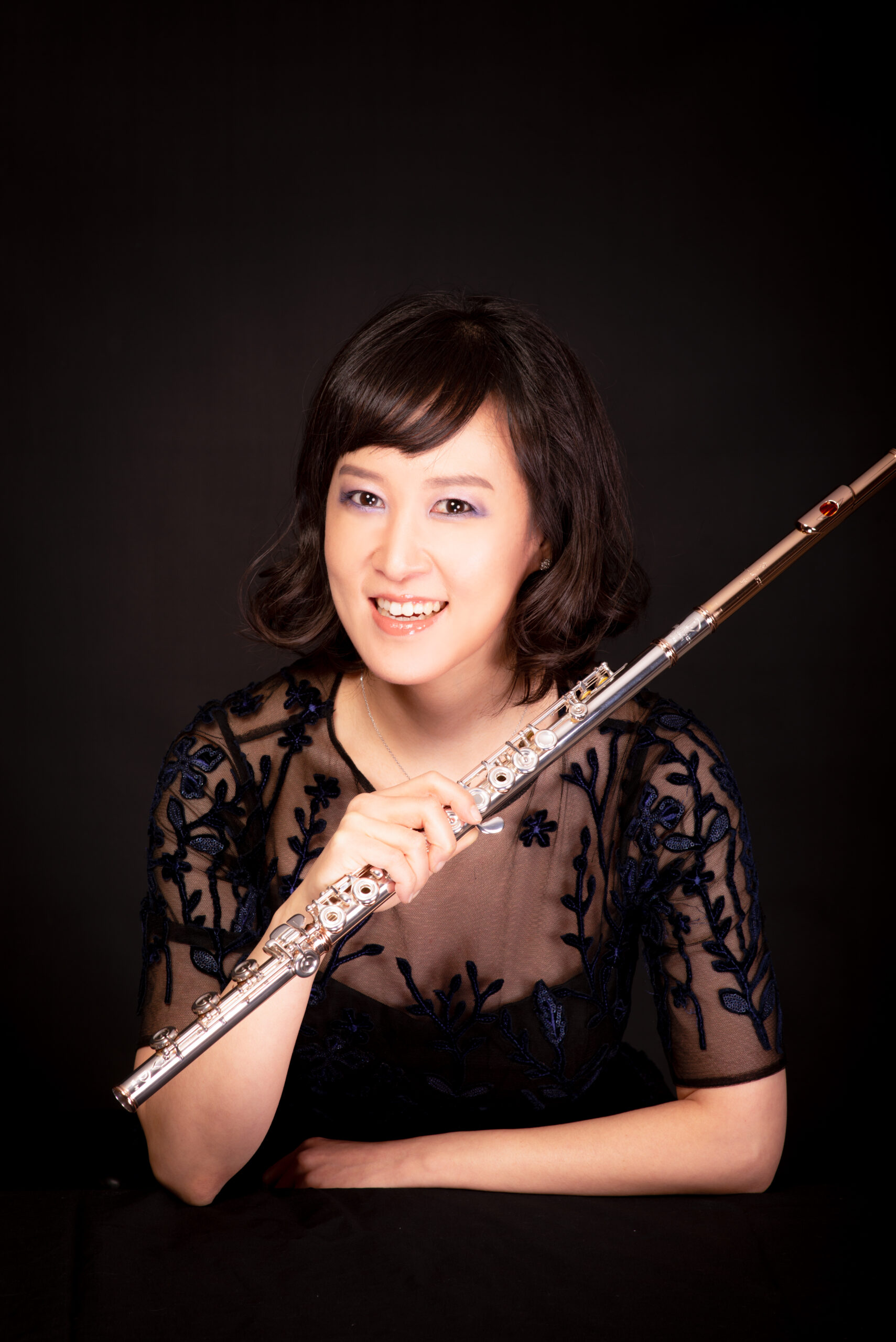 Soo-Kyung Park
Flutist Soo-Kyung Park enjoys a multi-faceted career as an international soloist, chamber musician, artistic director, producer, and teacher. She was accepted to The Juilliard School, Pre-College Division at the age of 11, where she studied with Bonnie Lichter, and continued her studies at The Juilliard School, where she earned both Bachelor's and Master's degrees under the tutelage of Julius Baker and Jeanne Baxtresser.
Ms. Park has performed throughout the United States, Europe, and Asia in many of the world's major concert halls. Most recent performances include guest artist appearance at the Youngstwon Flute Day in Ohio and New York Flute Center Series. Past performances include guest soloist with the Amadeus Chamber Orchestra at IBK Hall in Seoul and multiple double concerto performances with Keith Underwood and Carol Wincenc in NYC. She released her first album "Reminiscing" under the SONY Korea label in 2013.
Highly in demand as an instructor, Ms. Park is currently an Artist Professor at New York University and teaches at Manhattan School of Music, Pre-College. She also serves on the faculty of The Consummate Flutist, a masterclass series at Carnegie Mellon University. In addition to teaching, she has produced and presented numerous masterclasses and recitals by world-renowned flutists such as Jeanne Baxtresser, Julien Beaudiment, Linda Chesis, Mathieu Dufour, and Karl-Heinz Schutz.
An avid chamber musician, she is artistic director and a founding member of the Musicians of Lenox Hill, an ensemble she has led for annual performances at the Temple of Israel in NYC for two decades. She is also co-founder of NY Flutists, a professional flute ensemble based in NYC.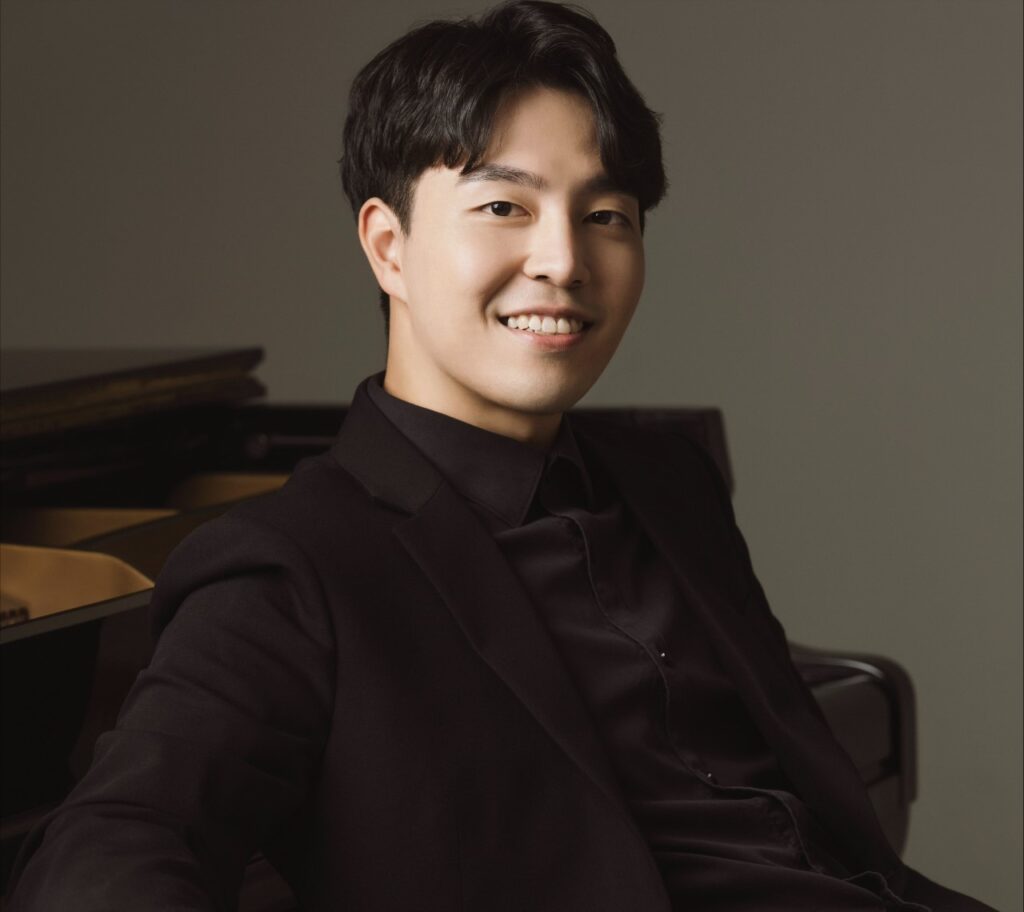 Yeontaek Oh
Korean born pianist, Yeontaek started playing the piano at age 5. He studied at the Seoul Arts Center Academy for Gifted, Seoul Arts High School, Seoul National University, and then at the New England Conservatory of Music, where he graduated with honors. Recently, he finished his Konzertexamen degree at Hochschule für Musik Freiburg and his Consertiste degree at Ecole Normale de Musique de Paris.
An accomplished soloist, Yeontaek made his concerto debut with the Wonju Philharmonic Orchestra at the age of 13. Since then, he has performed as a soloist with orchestras such as the Daegu Philharmonic Orchestra, Daejeon Pop Orchestra, Euro-Asian Orchestra, Gwangju Philharmonic Orchestra, Jeonju Clamu Orchestra, Symphony Orchestra of the University of Alicante, CRR-Cergy Orchestra, Freiburg Musikhochschule Orchestra, Morocco Philharmonic Orchestra, Orquesta Sinfónica de Castilla y León, and Rome Tre University Orchestra.
In addition to winning the first prize at the International Piano Festival of Rio de Janeiro in Brazil in 2022, Yeontaek has won over ten national competitions in Korea including the prestigious Joong-ang Music Competition, and numerous international awards such as Valsecia Musica International Piano Competition (2nd Prize), PalmaD'oro International Piano Competition (2nd Prize), Concours International de Piano de Lyon (3rd Prize), Concorso International Pianistica "Piana del Cavaliere" (2nd Prize), Piano Campus International Competition (1st Prize), Animato International Piano Competition (3rd Prize) and the Morocco Philharmonic Orchestra Competition (2nd Prize). More recently, he also won the prizes at the the Prix du Piano Berne International Competition (2nd Prize), Arthur Lepthien Wettbewerb (1st Prize), Frechilla -Zuloaga International Piano Competition (1st Prize), and the Rome Chopin International Competition (2nd Prize).
Yeontaek is currently pursuing his DMA degree at Manhattan School of Music.
For Tickets
Regular Admission: $30 (Available online)
Student (with ID) and Senior (65+) Admission: $15 (RUSH tickets available on the day of the concert)
PURCHASE HERE
For more information
www.facebook.com/molhnyc
Instagram: @molhnyc
molhnyc@gmail.com
917-932-4574
Videos
W. A. Mozart – String Quartet No.14 in G Major K387 "Spring"

A. Rolla Little Duo for Violin and Viola, Op. 13
Philippe Gaubert – Piece Romantique for Flute, Cello and Piano
A. Rubtsov Divertimento in E for Flute and String Quartet