A Note From the Director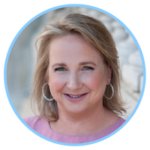 Dear Families:
Welcome to the ECLC!  We can't wait to show you our school in person and to get to know your family.  As you explore our website, you can find information about our philosophy and how we think about teaching and learning, about our schedule and our classes; and of course, we will provide more information on the tour.  But, please don't hesitate to reach out if you have any questions.
At Temple Israel, it is our mission to create a warm, welcoming, inquiry-based, play-driven and child centered Jewish school where we are empowering young children to explore, innovate, think, create and grow.  We believe that these first years of your child's education should cultivate their natural curiosity, foster their unique talents and strengths and begin a foundational  love of learning that will last a lifetime.  
Our incredible faculty dedicates themselves to creating classrooms that are reflective of the individual children in their care and of the goals and milestones that we've identified for each one of them.  Teachers work collaboratively with the children in their class to build inspiring and aspirational studies where young children see themselves as innovators, problem solvers, authors, artists, mathematicians, scientists, healers and citizens of the world.  The child is at the center of all that we do.  
Please join us for a tour, a Tot Shabbat or a Family Program.  We understand that choosing an Early Childhood program is more than just choosing a school; you're choosing a community and a partnership for your parenting journey and we look forward to sharing with you what makes the ECLC so special.  
I look forward to meeting you.
Best,
Lisa Samick
Mission Statement
The primary goal of the Temple Israel Early Childhood Learning Center is to facilitate, strengthen, and encourage the healthy social, emotional, intellectual, physical and spiritual growth of the young child.  We strive to provide a program that is developmentally appropriate for the age range of the group and for the individual child.  The program offers many opportunities for play and active exploration within a clearly defined, challenging, non-competitive and nurturing environment.  We believe that young children learn best through play and that the primary role of the teacher is to support each child's play, so that it becomes as constructive and elaborate as possible.
Our specific practices derive from our knowledge of child development.  The guiding principles of our approach:
Children develop according to certain universally predictable sequences of growth and change. 

All areas of development in the young child are integrated;

Children are born with an innate, built-in capacity for growth and naturally seek stimulation and variety; 

Young children learn best through concrete experiences and active participation.
Philosophy & Educational Approach 
The child is at the center of all we do in the ECLC. Our goal is to nurture each child's natural sense of curiosity, creativity and persistence and to help them develop the critical thinking skills necessary to become independent and enthusiastic life-long learners.
At the ECLC we are inspired by the Reggio Emilia philosophy, Emergent Curriculum and the Project Approach.  Our philosophy and curriculum are based on observation and an understanding of child development. We guide children to investigate and express their ideas and theories about the world and understand that each child develops at an individual pace. We seek to create a secure and exciting place for children to expand their imagination and grow confident in their abilities. Every child participates daily in discovery-based, hands-on learning experiences through a range of large group and small group activities. 
Our curriculum is developed based on the interests of the children. This means that the teachers observe the children at play and document their conversations, giving them the opportunity to co-construct the curriculum each year. Children use many expressive languages to make their ideas visible, including art materials, movement, storytelling and dramatic play. Equally important is the opportunity to build strong relationships, practice resolving differences, and creating a climate in which every child's story, their background and experiences, is honored. Social justice and social responsibility are emphasized in these early experiences of understanding and respect.
We believe in creating a community that is inclusive by building relationships with children and families from all backgrounds and those with differential learning styles. We offer opportunities for parents alone – and for families to come together outside of school hours for education, social programming and community service.
Our classrooms are filled with a variety of natural and recycled materials that are incorporated into the children's play every day. The areas of the classroom include, dramatic play, art/writing center, block and manipulative play, sensory play and a cozy corner. The children are able to move freely throughout the classroom during Work Time choosing the space they want to interact in. Each day, teachers consider the emerging curriculum and place out materials and create a space for the children to recreate the environment. 
Everyday, the teachers set out age appropriate provocations during Work Time, a time for the children to play and explore various materials in the classroom, to help deepen the children's learning in a meaningful way. Throughout the week, the classrooms will have Studio time- this is an opportunity for children to be exposed to various materials and eventually experts in using them.   Once a week the classrooms will have teacher guided yoga, music and Library with our specialists. 
Parent Participation
We offer families the assurance of a safe, caring, and nurturing environment for their children and an atmosphere of support and understanding for themselves.  Parents, grandparents and caregivers are an integral part of our sacred community and the partnership between home and school is critical to the work we do in the classrooms.  
While we understand that many parents do not have the flexibility to be with us during the school day, we offer many opportunities for parents to come in and be a part of the magic that is the ECLC.  These events are scheduled far in advance to allow you to plan for them and we also offer a wide array of family programming on the weekends.
In school opportunities include:  Chanukah and end of year parties, our ECLC Passover Seder, celebrating Shabbat with us, being  the "Mystery Reader" for your class in the library – and so many more!  Additionally, we have a monthly Tot Shabbat program on Saturday mornings, as well as Sunday activities like apple picking, family day at the zoo, and Pajama Havdalah.
By being a parent in our school, you are part of our incredible Parents Association – which provides for social and educational programming throughout the year, including speakers, cocktail parties, Parents Nights Out and, of course, our ECLC Benefit in February.
Exmissions
Your child's time spent at the ECLC is precious and we value every moment we have together.  But, we are also conscious of the next steps on their educational journey and our students leave Temple Israel infinitely prepared for kindergarten, whether you choose to send them to public or private school.
Exmissions is the process by which children leave an early childhood program and are admitted to an ongoing school for Kindergarten.  Like everything else in the ECLC, we look at this process as a partnership and you will work closely with our Director to ensure that you find the school that is the best fit for your child and for your family.  As a smaller school, we are able to provide comprehensive support and guidance through this time, starting in the spring of your 3s year with an introductory meeting and carrying all the way through your placement in March or April of your PreK year.  
In our community, about 50% of our students leave the ECLC to attend Private School and the other 50% to attend local public schools or Gifted and Talented public programs.  We have been extraordinarily fortunate in placing most children in their first choice school and our students are thriving in schools across the city.
Temple Israel ECLC students move on to (private) independent and public kindergarten, not only ready to meet the academic demands but ready to to handle the complexities of social relationships, both in and out of the classroom, thanks to the strong foundational skills they learned during their time on the 2nd floor. 
For those families choosing Public School, most of our families attend one of the following schools:  PS 6, PS 267, PS 158, PS 183, PS 527, PS 290.  We also have many students who have been accepted to Hunter Elementary School, as well as to Lower Lab, NEST+M, and Anderson.
For those families choosing Private School, here is a list of schools where our students have been accepted over the last few years.   They include co-ed and single sex options, schools in every neighborhood of NYC, secular and Jewish and more traditional to more progressive. 
| | | | | |
| --- | --- | --- | --- | --- |
| Allen-Stevenson | Cathedral | Ethical Culture | Little Red Schoolhouse | Speyer Legacy |
| Avenues | Chapin | Fieldston Lower | Nightingale-Bamford | St. Bernard's |
| Birch-Wathen Lenox | Columbia Grammar | Friends | Packer | Stephen Gaynor |
| Brearley | Collegiate | Heschel | Riverdale | Town |
| Browning | Dalton | Hewitt | Rodeph Sholom | Trevor |
| Buckley | Dwight | Horace Mann | Spence | Trinity |