rabbipinsky@tinyc.org | 646-292-9485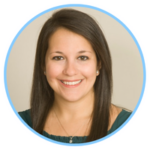 Rabbi Alexis Pinsky was ordained from the New York campus of the Hebrew Union College – Jewish Institute of Religion, and is thrilled to call New York home today. Originally from Atlanta, GA, she attended Tulane University where she received her B.S. cum laude with a double major in Jewish Studies and Psychology.
Rabbi Pinsky has worked extensively in the New York and New Orleans communities. Most recently, Rabbi Pinsky served as the Associate Rabbi/Educator at B'ShERT (Beth Shalom v'Emeth Reform Temple), a reform congregation in Brooklyn. She has been a regular teacher as well as music and ritual leader at Central Synagogue, the Marlene Meyerson JCC Manhattan, Stephen Wise Free Synagogue, SAJ: The Society for the Advancement of Judaism, as well as for the Union for Reform Judaism. In rabbinical school, she served as rabbinic intern at Temple Emanu-El for 2 years.
Before moving back to NY, Rabbi Pinsky served the Greater New Orleans Jewish community as Associate Rabbi at the historic Touro Synagogue as the Musical and Liturgical Clergy in Residence, and as Assistant Rabbi at Congregation Gates of Prayer in Metairie, LA where along with pulpit responsibilities, she focused on outreach and engagement to young families and the 20s and 30s community.
Rabbi Pinsky is passionate about connecting others to the richness and beauty of the Jewish tradition, cultivating sacred ritual moments, music, Jewish education, both formal and informal, and working toward a more just world. She lives with her wife Jaimie and their rescue dog MishMish (hebrew for "apricot"), a yorkie-poodle mix.
Rabbi Pinsky is honored and overjoyed to join the vibrant and warm Temple Israel family as associate rabbi. In her words: "I cannot wait to get to know everyone who makes up this family of families, and partner with all of you in the holy work of building community, learning, praying, and ever strengthening our ties to Judaism, one another, and our shared congregation."
« Get to know more of our team